Filiere agroalimentari sostenibili e Comunità locali 2 (Genuina Gente 2) (2013 – 2015)
www.genuinagente.net / www.facebook.com/genuinagente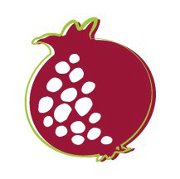 With the project Genuinagente2we want to support alternative and sustainable food networks in local communities. We focus on the connection between the city of Milan and the Agricultural Park of 47.000 hectares that embraces it, the Parco Agricolo Sud Milano. Our main aim is to create a shared strategy between sustainable producers and consumer networks in order to give continuity to the governance models of these networks. In particular, our goals are to:
A. enhance and give continuity to the short food supply chains that exist within the Park ; B. connect the most important initiatives related to the creation of sustainable communities ; C. give consistency to the definition of governance models for these networks of initiatives and short food supply chains, through the formulation of public food policy;
We link public policy and citizen initiatives with each other, by identifying shared strategies and tools in collaboration with the different Actors involved in the project, such as local farmers, consumer groups, Municipalities and associations.
The most important results we reached so far are:– The co-planning of the requalification of one of Milan's parks, Parco Teramo, in collaboration with the Council of District 6 and other local associations and actors; – The launch of direct sales and farmer markets in locations as farmhouses, community gardens, and agricultural zones, in District 7 and the realization of events dedicated to the theme 'nourishment and health' with the Council of District 7, associations and farmers from the DAM consortium; – Organization of a series of meetings with representatives of several District Councils and local Municipalities located within the agricultural park, in which we defined the individual courses of action for each District and Municipality; – Identification of the conditions, the skills and thresholds of awareness farmers need to pass in order to start the process of conversion to sustainable agriculture; – Controlling the quality of the flower mix consisting of 11 'ancient' grains, selected because they enhance the biodiversity and have a bigger capacity to adjust to the climatic conditions in the Parco Agricolo Sud Milano
Websites: www.genuinagente.net / www.facebook.com/genuinagente
Our App: https://itunes.apple.com/uy/app/genuinagente/id635905283?mt=8
https://play.google.com/store/apps/details?id=org.Genuina_Gente&
Lead Partner: Forum Cooperazione e Tecnologia
Sponsors: Department of Urban Planning from the Municipality of Milan (in collaboration with the Offices of the departments of Decentralization, Culture and Environment); Councils of the City Districts 4, 5, 6, 7, 8; the Committee of 'Sensible' Municipalities (made up of six Municipalities located within the Agricultural Park)
Partners: Department DASTU – Polytechnic University of Milan; Observatory CoRes – University of Bergamo; Elabora/ University of Trieste; Associations of District 6 involved in the requalification of Parco Teramo; Farmers, Associations, GAS (Ethical Consumer Groups) involved in the experiment in Districs 7, Rural Disctrict of Ethical Economy in the Parco Agricolo Sud Milano.
Financing Partner: Cariplo Foundation