Kinshasa Catering Social Business (2013 – 2014)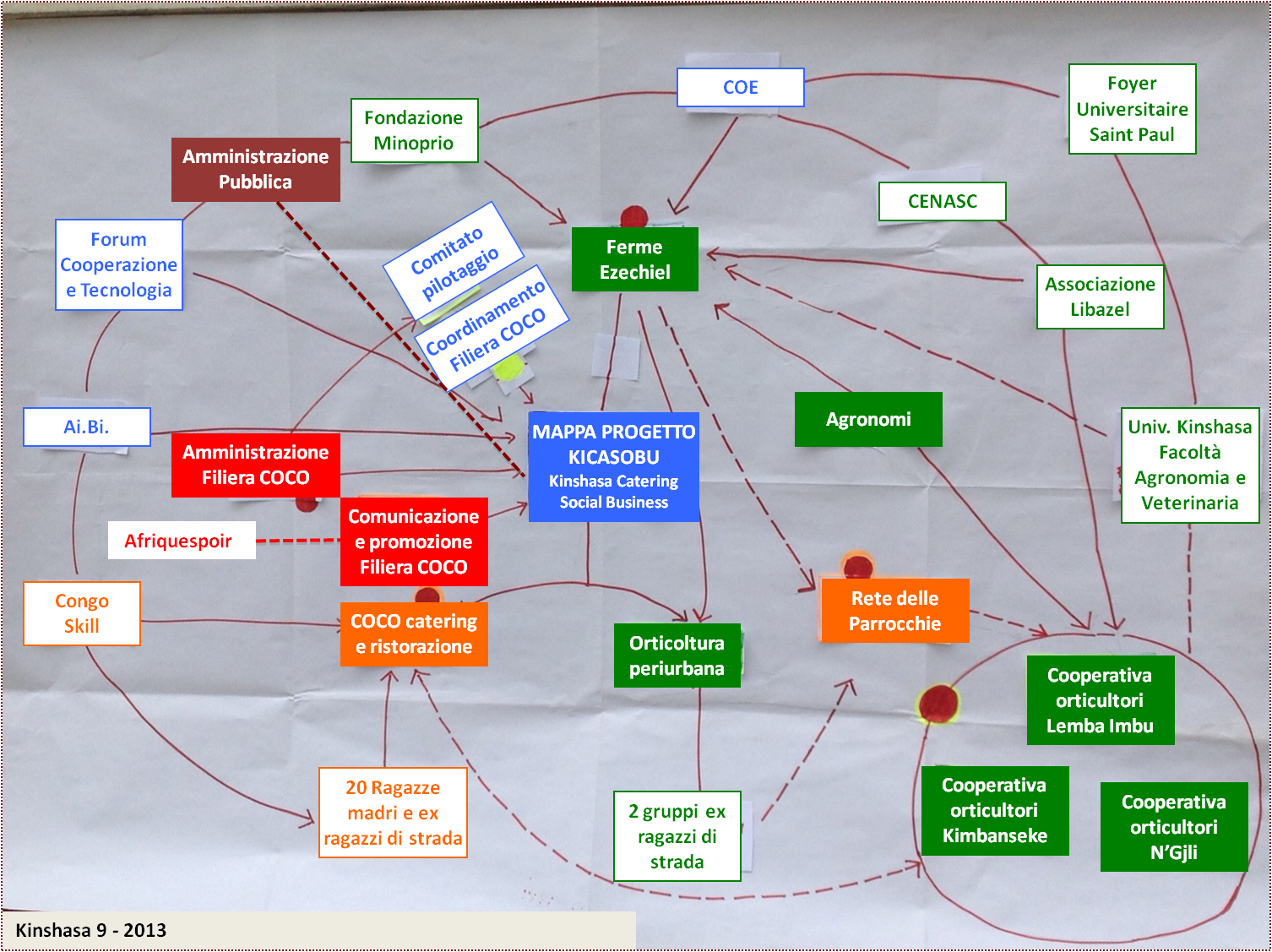 Kicasobu's overall objective is to contribute to the reduction of poverty and the food security and safety in several municipalities in the green-belt of Kinshasa: N'djili, Kimbanseke, Kinsenso, Mont Ngafula and N'sele. We plan to reach this objective by implementing a social business initiative that involves people from vulnerable groups, in our case young men and women and farmers, who will become the initiators of change. In particular, the initiative involves 30 ex-street children, who have been living in care centres, and are about to start living on their own, 20 young mothers and 3 local farming cooperatives consisting of almost hundred farmers.
The project envisages the reconstruction and activation of a local food supply chain for fruits and vegetables, called Co.Co (Congolese Cooperatives). Co.Co promotes environmentally responsible cultivation through the production of fruits and vegetables with the three cooperatives involved in the project and the farm "Ferme Ezechiele", located in the green belt of Kinshasa. In the Ferme Ezechiele we also organise courses for the farmers and young men and women involved in the project, and carry out experiments with eco-compatible cultivation methods.
Kicasobu also supports the realisation of a social catering business, which will transform and sell a part of the products of Co.Co. Another part of the produce is sold to network of families from the middle- and high class.
Promotors: Ai.Bi, COE, Forum Cooperazione e Tecnologia.
Partners : Minoprio Foundation, CENASC, Association Libazel. In addition, several students from the University of Kinshasa take part in the project.
Funding Institutions : Cariplo Foundation, Region of Lombardy.